About The Artist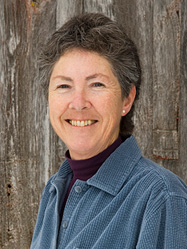 As I see it, the creation of photographic art has two primary elements – the art of "seeing" and the art of "capturing" what is seen on film.
 The Art of Seeing (Creative Process)
The art of seeing is a spiritual practice by which I empty my mind of the "business of life" in order to be fully present and available to my surroundings. Most of the images I make are "intimate landscapes" showing the subtle and unique patterns and textures… the "magic", if you will, found in nature. When making images my intention is to show the Spirit of nature. The degree to which I am successful at capturing the essence and energy of the subject on film is directly proportionate to the degree to which I am fully present with the subject that catches my "Eye".
Light is as subtle and ever-changing as the wind. It is tangible and yet illusive. For this reason, I consider myself a student of light – always standing on the edge of confidence in my exposures. The images I make are all exposed in available light so they are a study of how this element shifts and dances on the surface of a tree, of the water, of our lives.
The Art of Capturing (Technical Process)
The images I present were made with either the medium format 500CM Hasselblad or digital Nikon D300 cameras. Regardless of which camera or lens I use my intention is to isolate a small part of a scene in a way that tells the entire story of the big picture.
During the selection process I choose images that best represent the spirit of the original subject or scene in terms of color, contrast and mood. When I use film, the "selects" are scanned and guide prints are made.  The guides are returned to me to determine accuracy of the scan as-well-as for cropping purposes. In the case of images made with the D300 I make the color and size adjustments myself. Once this process is complete the images are ready for print on a variety of papers and alternative media, the choice of which, is yours..
When seeing and technical knowing are aligned I am fortunate enough to "capture" the Spirit of Nature on film and share it with others. More importantly, I have become a better person and my life is filled with the understanding of what photography and nature teaches me… "Be conscious and notice the abundance and magic of life in every moment."
Collections:
Doubletree Hotels & Suites, Denver, CO
Denver Marriott Tech Center, Denver, CO
Fairchild Air Force Base – Health & Wellness Center, Spokane, WA
Ford Motor Company – Regional Office, Bellevue, WA
Harbor Beach Marriott Resort & Spa, Fort Lauderdale, FL
Harrah's Cherokee Hotel & Casino, NC
Marriott Hotel, Charleston, SC
Marriott Hotel, Los Angeles, CA
Northwestern Mutual Investment Services, Milwaukee, WI
Prentice Women's Hospital, Chicago, IL
San Antonio Marriott at River Center, San Antonio, TX
Stephen and Tabitha King, FL
Scottsdale Marriott Presidential Suites, Scottsdale, AZ
The Great Room – Blue Bell, PA
Wellness Spa – Charleston, SC
Group Exhibitions:
Art in the Park – Boise Art Museum, Boise, ID
Art in the Pearl, Portland, OR
Bellevue Festival of the Arts – Bellevue Art Museum, Bellevue, WA
Cherry Creek Art Festival – Denver, Colorado
Sun Valley Festival of the Arts – Sun Valley Art Assoc., Sun Valley, ID
Uptown Art Fair – Minneapolis, MN
Utah Arts Festival – Salt Lake City, UT
The Gathering – Keystone, CO
Memberships:
Publications:
Expressions 2007 – North American Nature Photographer Assoc. – Selected to have work included in trade magazine distributed to stock agents and art buyers in the US and Canada.
PhotoMedia Magazine – 2 page spread.
Spa Song – Ancient Meditation Music – CD Cover
.CENT Magazine, London, England
"Landscapes of the Heart" – 28 full color images randomly placed among 124  blank pages of a writing journal